For over 122 years, Compassion Soup Kitchen has provided hope through warm and nourishing meals to support Wellington's most vulnerable people. With the help of dedicated volunteers and partners, we offer breakfast and dinner services from Monday to Saturday, along with various activities and services such as a writer's club, sewing sessions, haircuts, and access to laundry, shower facilities, and a clothing room.
With an increase in the number of meals served and more people looking for support, the help of the local community, businesses, and the public has become crucial. Through your donations, you can contribute to Compassion Soup Kitchen in our mission of providing meals with warmth and Aroha, creating a sense of community where everyone can experience kindness and companionship.
"Without the Soup Kitchen, I literally wouldn't be here"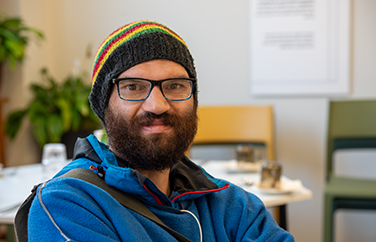 Smurf is one of many of Wellington's most vulnerable people that depend on the Compassion Soup Kitchen. He earned his unusual nickname on the streets and started coming to the Compassion Soup Kitchen over 14 years ago after he experienced the shock of losing his wife and children in a tragic accident, a blow that would mark a before and after in his life.
Smurf walked in for the first time in moments of deep depression, finding the warmth he hadn't felt in years. He can now reflect on the Compassion Soup Kitchen's importance in his life. "Because I don't have a family, it's like my extended family. So I have a lot of appreciation for this place".
"I take my hat off to them for their love and kindness"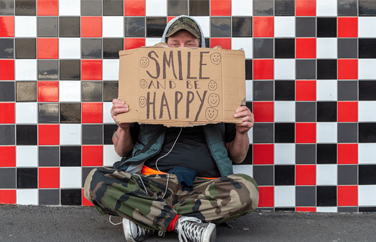 Coming to Wellington was a small leap of faith for Spirit, who left Auckland leaving behind "all the bad stuff", as he put it. A decision that meant starting over in a new place, not knowing anyone, and not getting enough help.
For Spirit, having the help of Compassion Soup Kitchen has been crucial, not only providing food but also making people feel loved. "They have been amazing and supportive, and they understand and trust us. They have gone above and beyond to help us and others as well".
Read the last issue of Hupa, the Compassion Soup Kitchen Newsletter
Please support our Soup Kitchen Appeal today
Ways to donate
Use our account name: Soup Kitchen Appeal
Account number: BNZ 02-1269-0046022-02
REF: Your name
CODE: Soup Kitchen
If you have any queries you can email us on donations@compassion.org.nz
Or call  04 595 5803.
Alternatively, you can post your donation to Soup Kitchen, PO Box 1474, Wellington 6140.